In cooperation with The Coca-Cola Foundation, Bodossaki responds to the needs of Greece's wildfires victims
The crisis:
A series of wildfires in Greece, during the 2018 European heat wave, began in the coastal areas of Attica on 23 July 2018. As of 12 September, 99 people were confirmed dead. The fires were the second-deadliest wildfire in the 21st century, after the 2009 Black Saturday bushfires in Australia that killed 180.
Five months later:
Five months after the wildfires outbreak, many of the people who have suffered the loss of loved ones, as well as full loss or damage of their house and belongings still find themselves struggling to cope with practical issues (such as housing, clothing and medical care provision).
Many others still need support in order to overcome the trauma they have suffered, which, if left untreated, will develop into a post-traumatic shock, with multiple long-term implications on the mental health and balance of the inhabitants, their families and the community.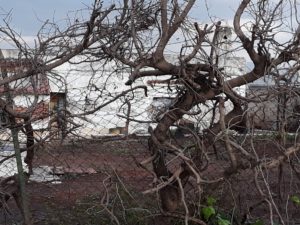 The Bodossaki Foundation has applied its needs assessment methodology to assess emerging and existing needs within the affected population and, as a result, design interventions in the communities which address them. Through this program, aiming to provide relief and psycho-social support to the victims of the wildfires, Bodossaki supports victims in the areas of Rafina and Marathon both financially as well as by providing psycho-social support. Bodossaki works with the most credible and efficient civil society organizations which are already active on the ground in order to implement the program.
More specifically, the program offers:
Psycho-social support to the victims of the fires, provided by professionals and experts in trauma either by visiting people at their houses or at the premises of local Health Centers. Priority is given to support those who have been directly affected (e.g. loss of relatives, property and others) with a long term plan of services. To provide the aforementioned services, Bodossaki cooperates with EPAPSY (The Association for Regional Development and Mental Health) as well as Doctors of the World – Greek Delegation (MDM Greece).
Material (in-kind or financial) support, granted to those directly affected by the fires, on the basis of social and economic criteria and in a manner that complements state allowances while making provisions for exceptional cases which do not meet the criteria for state allowances but still have largely unmet financial needs. Financial support is provided through KARITAS Hellas to 100 families affected, following an open call application and selection process.
In cooperation with The Coca-Cola Foundation, which generously funds this program by committing a budget of 500,000 EUR, Bodossaki will also be supervising the improvement of the environmental infrastructure on the areas affected, placing particular emphasis on the restoration of parts of the Authentic Marathon route, as well as on environmental education activities.
If you wish to make a donation in support of this program, you may follow this link  
On the drop-down menu, please choose "Support the victims of the wildfires in Greece"